About Complete Feed Solutions Ltd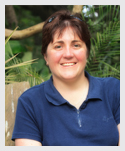 Natalie Chrystal is the director of Complete Feed Solutions Ltd. She holds a MSc. from the University of Natal in South Africa, and has extensive international experience in the animal feed industry. This includes work in Southern Africa, Europe, New Zealand, Asia and the South Pacific.
In previous roles within industry bodies, Natalie has also worked closely with industry and government organisations in the development and implementation of exotic disease response plans, food safety strategies and import health standards.
Animal nutrition and livestock profitability
Incorporated in May 2008, Complete Feed Solutions provides a professional technical service to animal feed manufacturers and poultry and livestock producers.
We work closely with our clients to understand their livestock management needs and to help provide animal feed solutions which improve bottom-line profits. Our client base includes commercial feed manufactures and home millers, poultry breeding companies, poultry meat and egg producers, beef and dairy producers and suppliers of feed ingredients to the animal feed and livestock industries.
Experience and expertise in animal feed mixtures
Supplying the animal feed formulation that will lead to maximum profitability means more than simply providing your stock with the cheapest feed – it is about achieving the proper balance between feed cost and livestock productivity.
For farmers, this means thinking of your animal production system in a holistic way and providing your poultry and livestock with a feed formulation that matches your unique situation.
In the case of a poultry producer it means assessing feed, lighting and all environmental factors to ensure a positive nutrient response. Within a dairy production system it means considering such matters as how the inclusion of compound feeds into your rations will affect your pasture utilisation.
For feed manufacturers this means being up to date with and understanding the latest in animal feed science and technology so that the feed you manufacture is appropriate for the market and produces results that bring your clients back again and again.
Linear programming
Using a system involving least cost linear programming, Complete Feed Solutions will analyse and assess your current animal feed practices and recommend the best use of raw materials for your unique situation.
Currently we service clients in a diverse range of environments, with widely variable raw material prices and availability and with varied levels of expertise. All are experiencing success in the area of productivity through proper animal feed practices. Contact Complete Feed Solutions to discover how we can help you.
Registrations held by Complete Feed Solutions
To ensure the service we offer continues to be at the forefront of modern livestock feed practices, Natalie Chrystal is a member of;
Association memberships
Natalie Chrystal belongs to the following associations:
Contact Complete Feed Solutions Ltd
We welcome all enquires and questions. Click here to go to our Contact Us page